Respect for Life
While developing innovative and creative solutions tailored to the specific needs of agricultural and livestock sector for the transportation of bulk grain such as corn, barley, wheat, feed and storage conditions with our own know-how licenses and created technologies, CE approved Bulk Feed Silo Semi Trailer that can be made of aluminium alloy material with the thicknesses conforms to design calculations, in elliptical cross section and large volume range, provides quick and easy discharge with its geometric structure and special double auger system; proves being intelligent investment with the full and quick discharge capability of materials carried in different contents while being produced with continuous high performance robotic welding technology. Unique design that raises the standards and changes the ''Perspective'' of the sector by transporting bulk grains purely and healthfully while crossing the limits of its reputation with its durable and lifelong body structure.

44 ~ 62 m³,
Volume Range

1 ~ 4
Number of Compartments

Double
Discharge Auger

60 – 70 Ton/h.
Discharge Speed

2
Output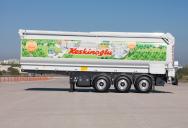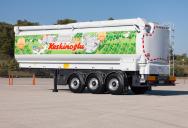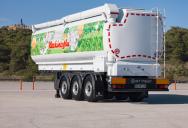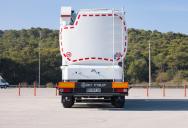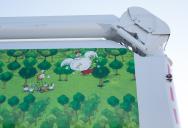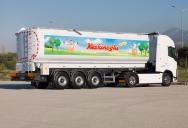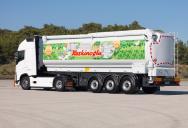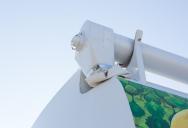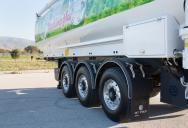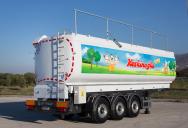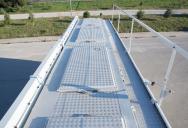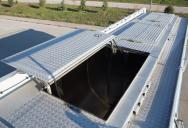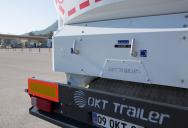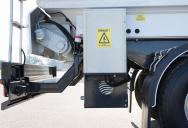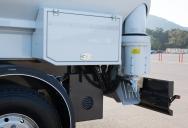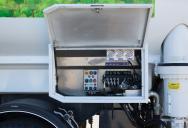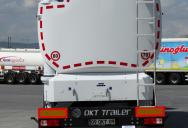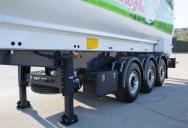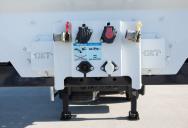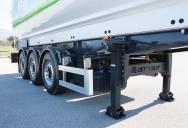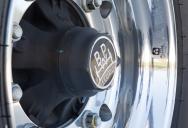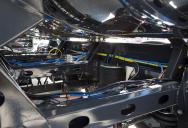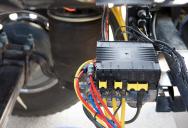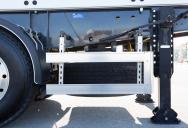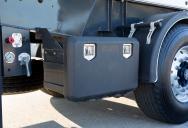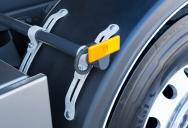 ---

Respect for Life
Maintain respect for nature and life by changing the way of thinking in the agriculture and livestock sectors, preserving the value of the product it carries and raising the standards.

Modular Options
Options of special designed alternative volume, discharge systems and equipment; sort out your job.

Safe Lightness
We do not underestimate the weight! Carry out the dynamic loads at high volume under the heavy duty conditions with safe weight optimization and without compromising of the ergonomic driving.

Performance Needs Source
Durable body structure together with superior production technology and premium equipment turns the long lifetime into profit.
---
OUTSTANDING FEATURES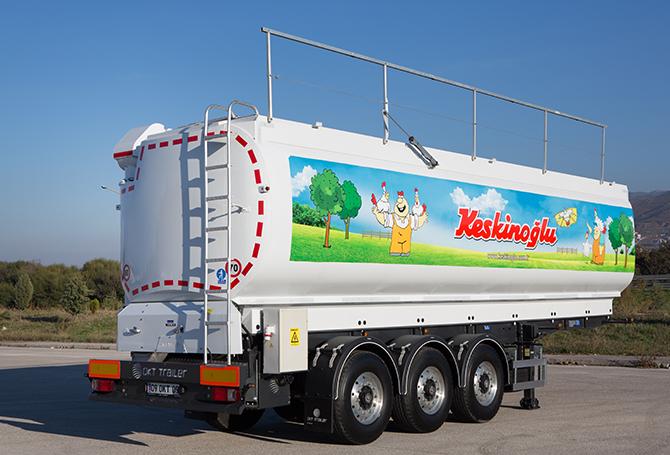 Automatic opening handrail
Provides ease of use, safety and automatically locks the brake system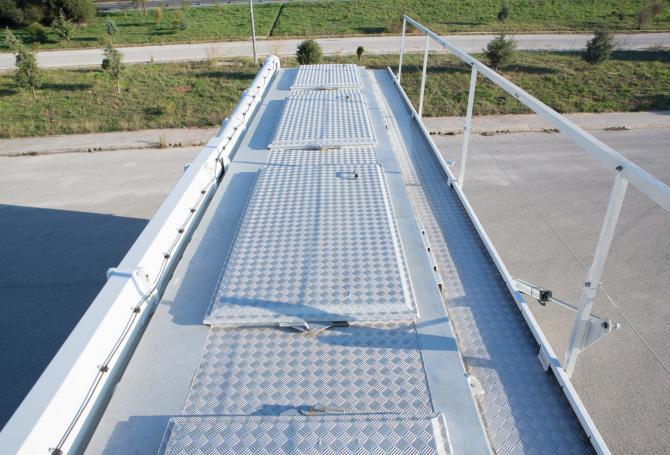 Multi-Compartment body design
Allows different types of material to move without mixing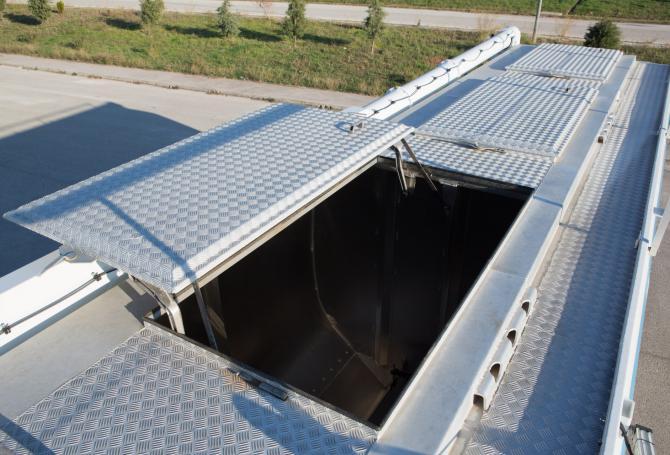 Easy opening and closing compartment lids
Easy to open - close compartment lids with side rollers and hydraulic cylinders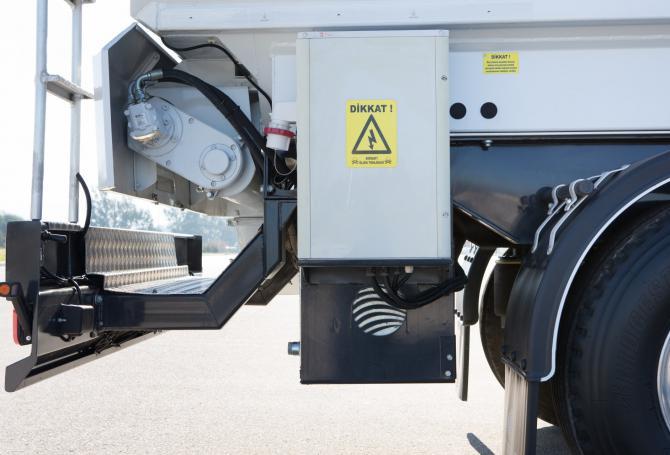 Electric panel
Provides the necessary energy on the system and gives warning light in case of possible failure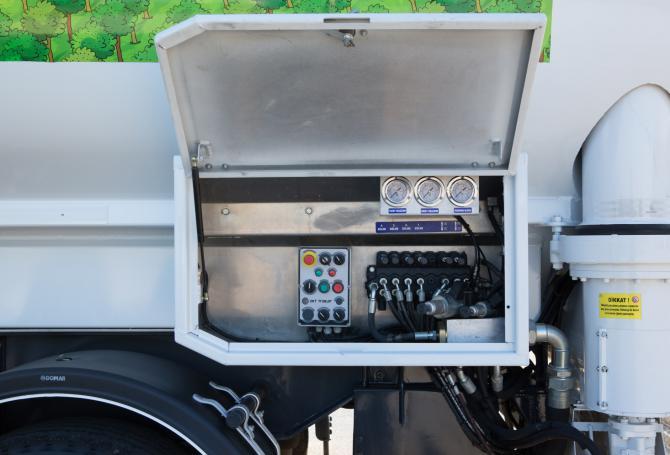 Control arm and indicators
Indicators that guide and control the helical system with practical in use control arm and indicate the operating compartment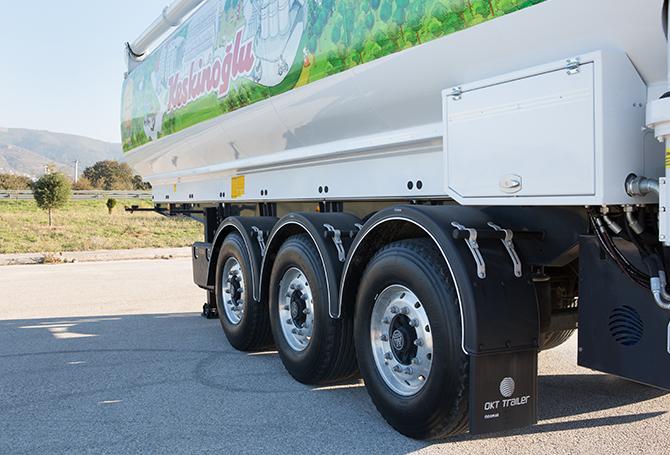 Seamless high performance robotic welding technology
Minimizes welding faults on the body due to tension and human factors and secures against impact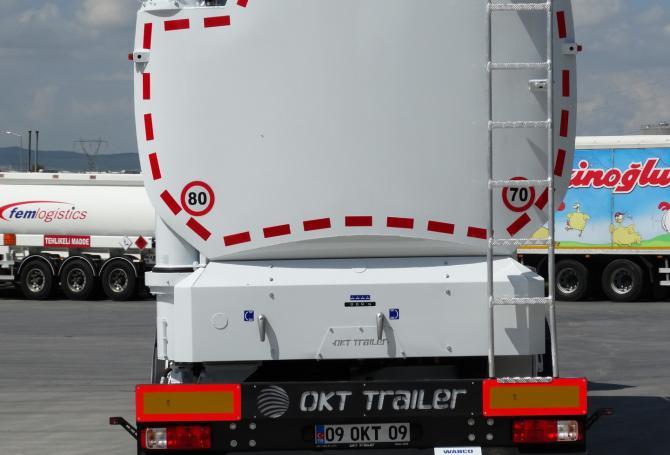 Homogeneous paint application with advanced technical equipment
Provides surface gloss in varnish quality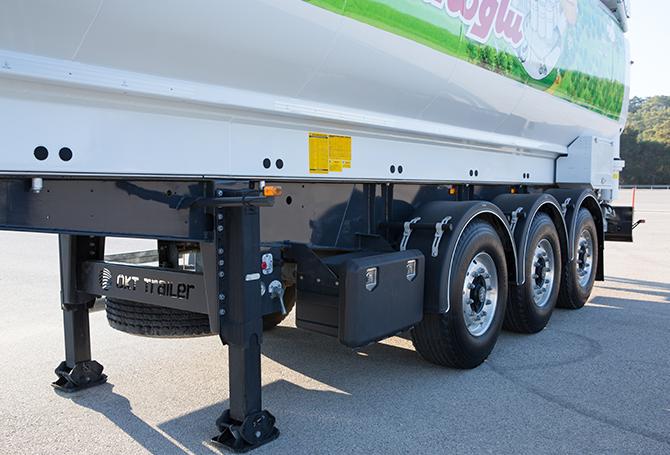 Special body design at right angles
Prevents remaining of the material inside and provides fast discharging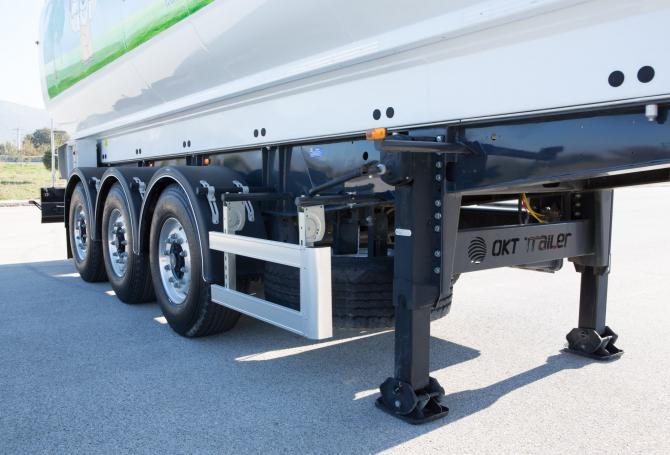 Germany KBA approved 2007/46/EC Vehicle Type Approval
National and International current legislation compliance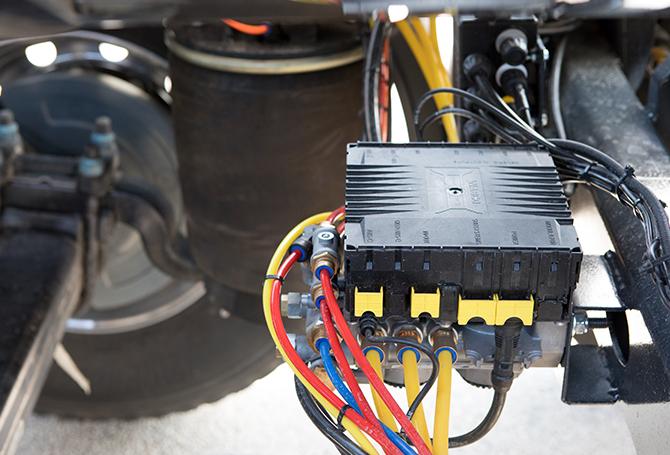 Coloured, POLYAMID air hoses
Prevents complexity on installation cables, provides serviceability