Innovative Angle
W Type Nontipping Semi Trailer that is designed according to the European Pressure Vessels Regulation and customer demands with our own know-how license and production technology, fully conforming to ADR regulations, CE conformity approval for dangerous powders and granules transportation, can be made of carbon, stainless steel and aluminium alloy materials, with wide volume range, geometric structure for quick and easy discharge, multi-outlets, side and rear discharge alternatives; It is intelligent investment with the full and quick discharge capability of materials carried in different contents while being produced with continuous high performance robotic welding technology and also gains ''Innovative Angle'' to the sectors that serve beyond the boundaries of its reputation with its unique design, safe and long life structure that raises the standards.

31 ~ 56 m³
Volume Range

1 ~ 5
Discharge Funnel

-40 ~ +80 °C
Design Temperature

0,5 ~ 3 Bar
Design Pressure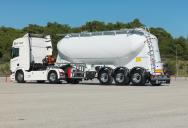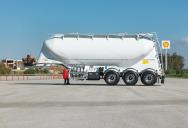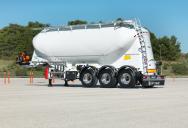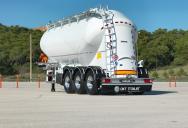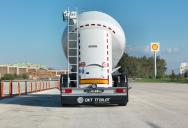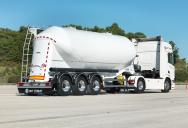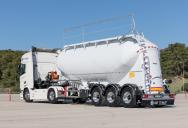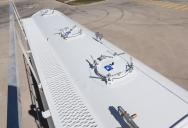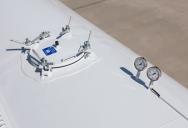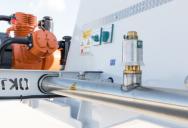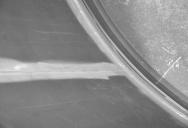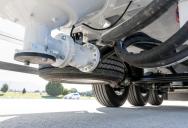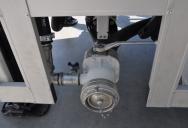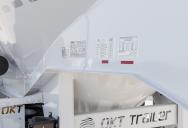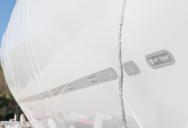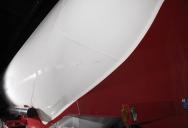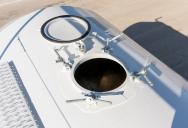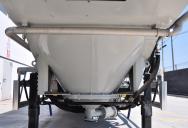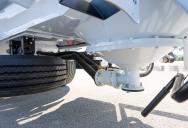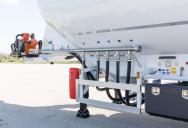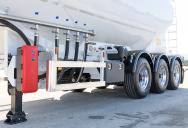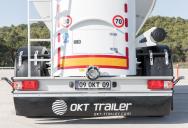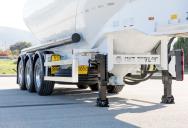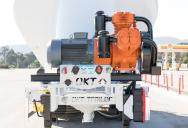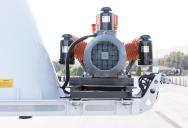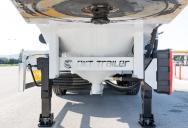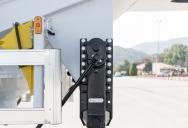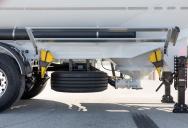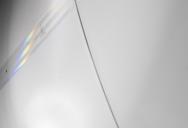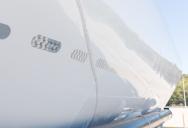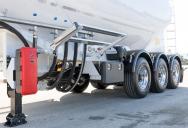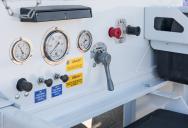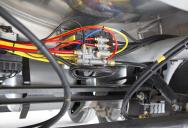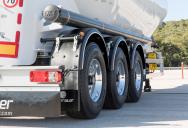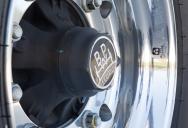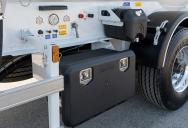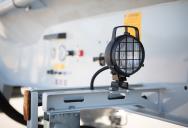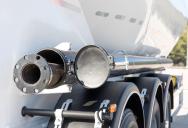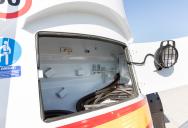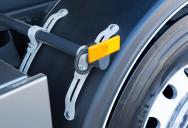 ---

Solid Future
Shape the future with innovative structure that changes habits and raises standards in the sector, trustworthy certification processes and gained profit.

Modular Options
Options of special designed alternative volume, discharge systems and equipment; sort out your job.

Show of Strength
Its style of unique body design, original stand and visual aesthetic against compeers; makes it more attractive.

Safe Lightness
We do not underestimate the weight! Carry out the dynamic loads at high volume under the heavy duty conditions with safe weight optimization and without compromising of the ergonomic driving.

Performance Needs Source
Durable body structure together with superior production technology and premium equipment turns the long lifetime into profit.
---
OUTSTANDING FEATURES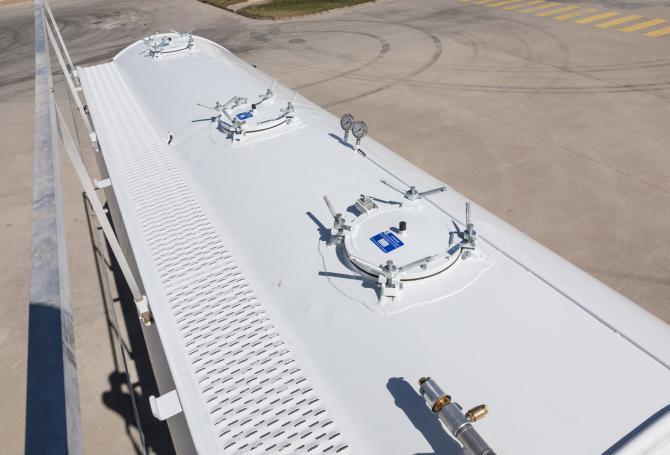 Automatic opening handrail
Provides ease of use, safety and automatically locks the brake system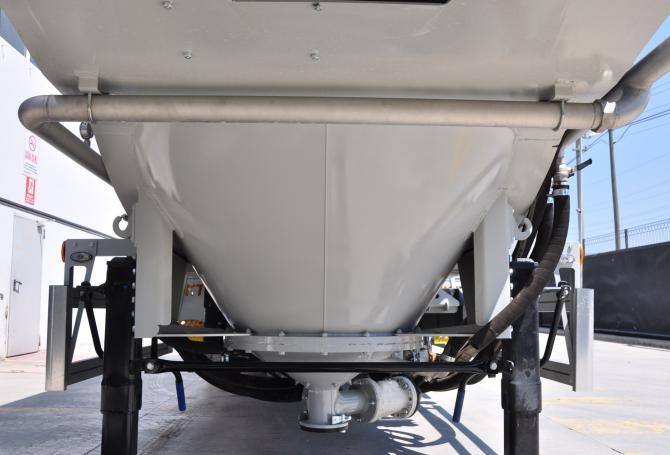 Special body design at right angles
Prevents the material from staying inside and provides fast discharging, efficient use of air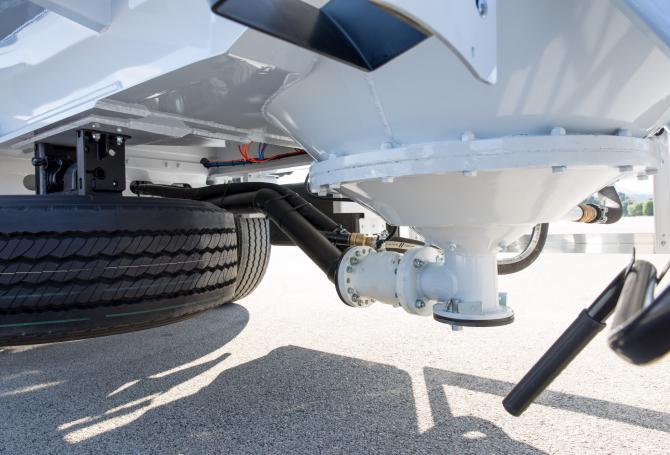 Multiple output body design
Allows different types of material to move without mixing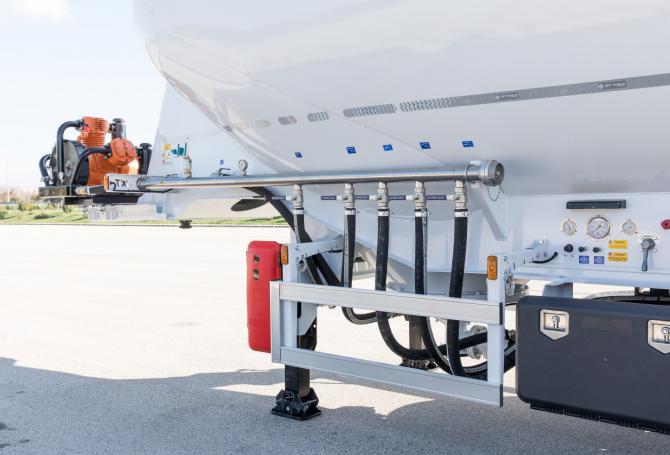 Grouped, defined and systematic discharge line installation
Provides ergonomic, easily accessible, controlled and fast response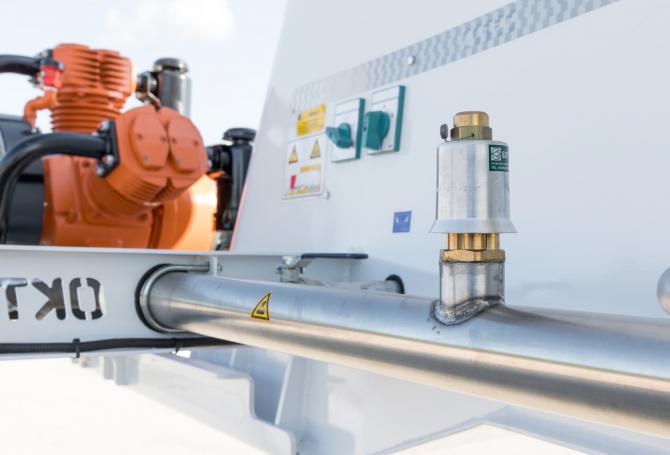 Safety valve and manometers
Provide safe pressure control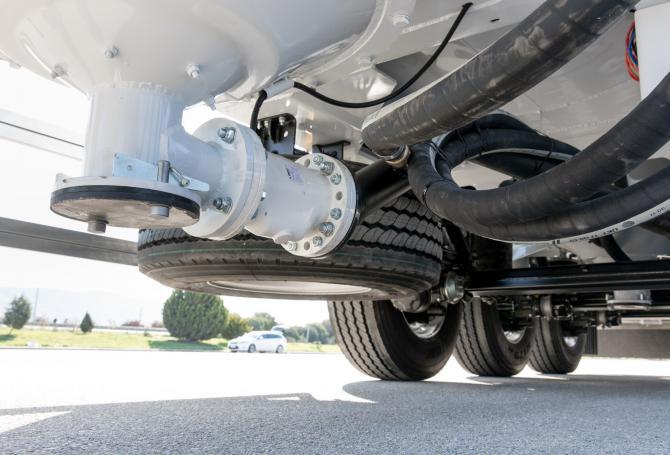 Discharge funnels
Provides quick and easy intervention against clogging with camlock connection, provides easy cleaning of the body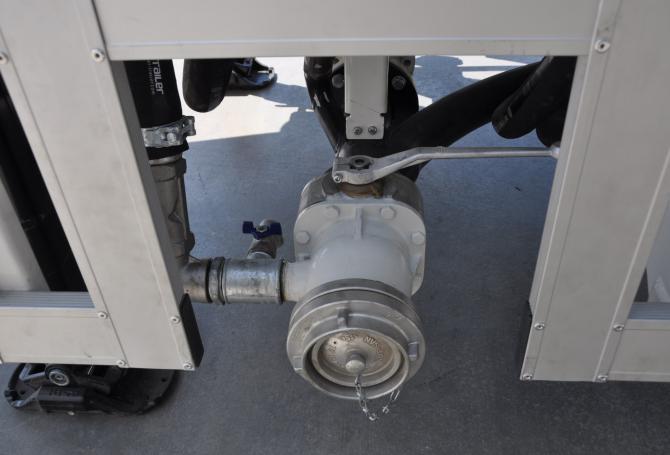 Outputs on the discharge funnel
Pneumatic controlled, ergonomic, interceptible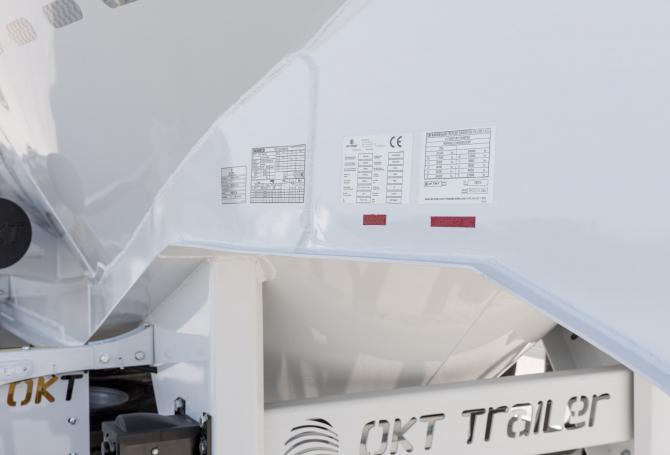 Body production in accordance with 97/23/EC Pressure Vessels Directive
CE certificated, safe, national international current legislation compliance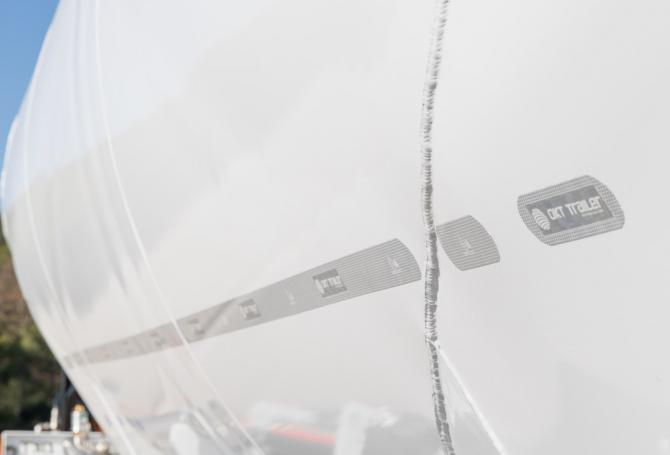 Integral construction on body and chassis
Perfect fit between body and chassis on all kinds of road conditions, increase strength, reduce tension by distributing force that comes to the body from the road conditions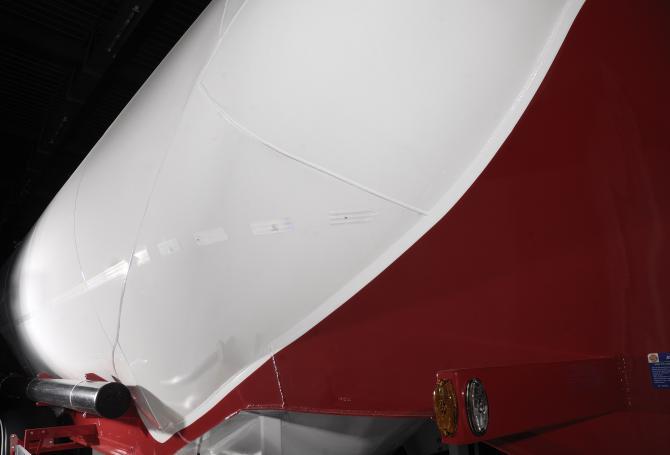 Seamless one-piece plates in the body structure
The least number of (T) joints provide high strength and longlife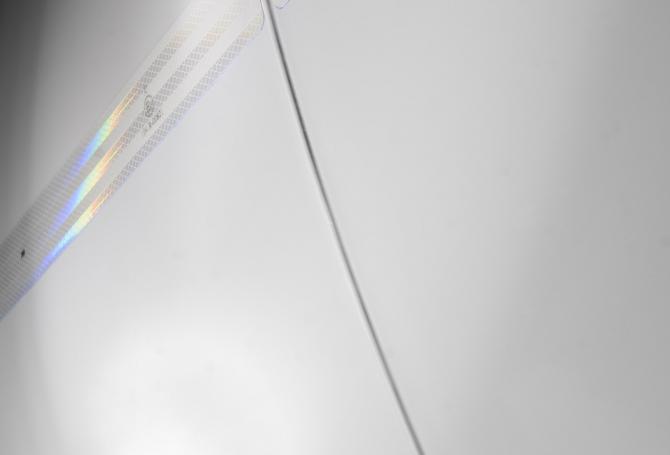 The longest welding seam technology in weld joints
Safe, smooth surface and unique body structure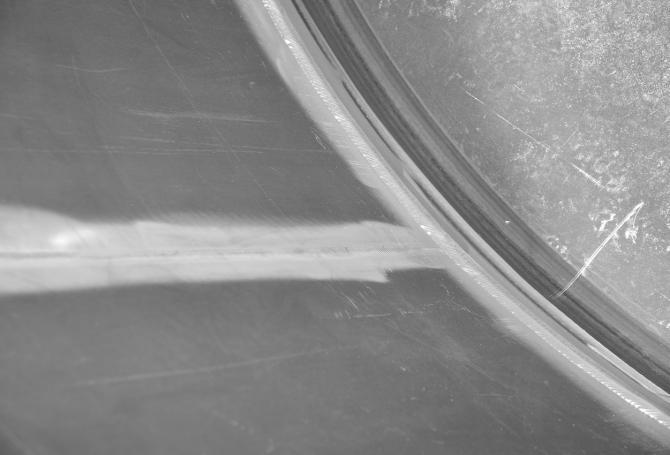 Seamless high performance robotic welding technology
Minimizes welding faults on the body due to tension and human factors and secures against impact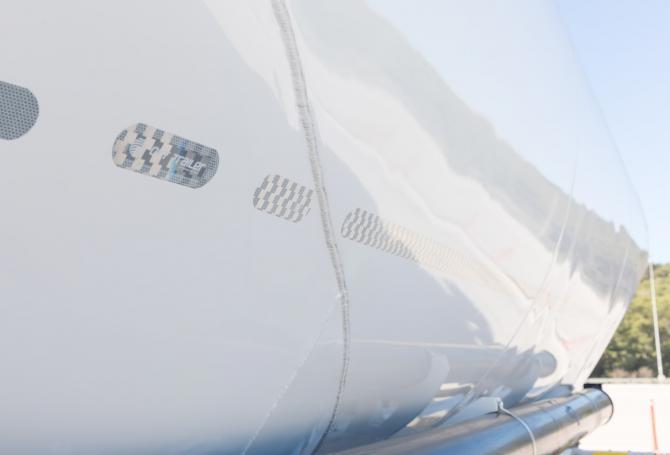 Homogeneous paint application with advanced technical equipment
Provides surface gloss in varnish quality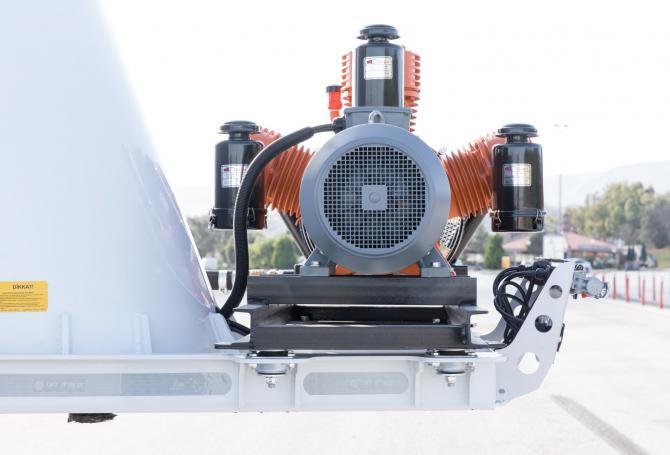 Portable compressor mounting platform
Vibration absorber, Light and Strong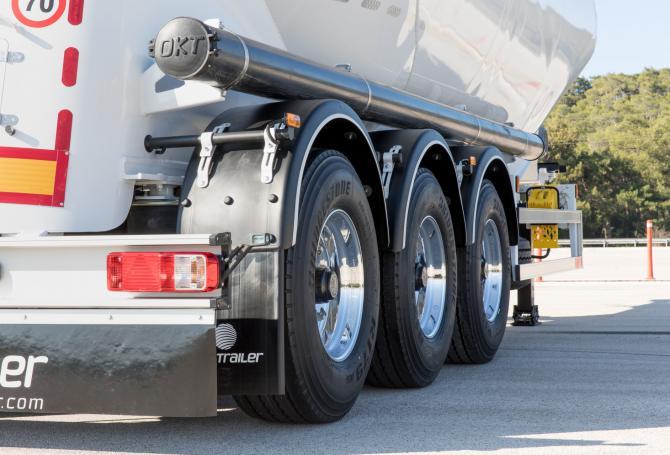 Germany KBA approved 2007/46/EC Vehicle Type Approval
National and International current legislation compliance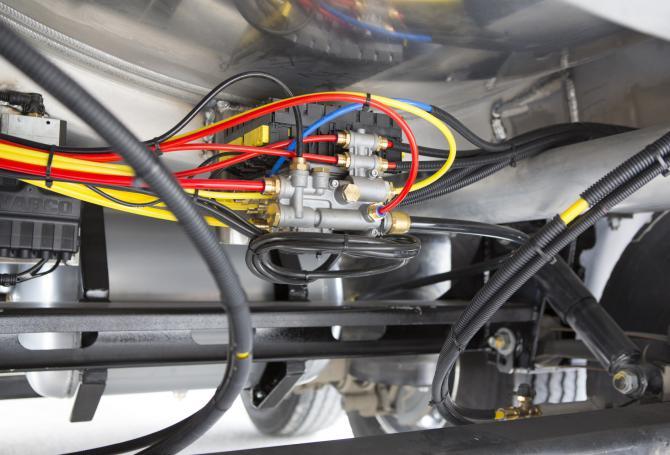 Coloured, POLYAMID air hoses
Prevents complexity on installation cables, provides serviceability